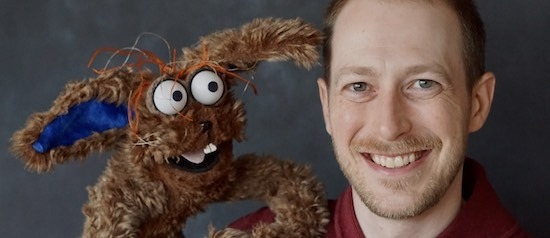 LIVE EVENT
Silly Willy meet-and-greet
Part of Holiday Puppetry Fun
Saturday, December 11, 2021, 12:00 p.m.-2:00 p.m.
Museum of the Moving Image – Fox Amphitheater
Live from the Museum, Silly Willy conducts improvised on-screen interviews with visitors who either bring their own puppets or participate with a MoMI puppet. Visitors can also be interviewed without a puppet. Participants and visitors can also join a Q&A session with puppeteer Brian Carson. Recommended for all ages.
Free with Museum admission. No reservation necessary. Advance purchase of Museum admission is available here.